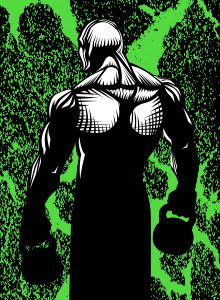 Armageddon III Throwdown by CrossFit Bel-Red
CrossFit Bel-Red
4608 148th Ave NE, Redmond, WA, 98052
Sunday, August 23, 2015 7:00 am until 2:00 pm
Organized by: Josh Fitchitt (CF-L2) - CrossFit Bel-Red (Contact)
Event Description
Each team must include two males or two female athletes. All teams are guaranteed three workouts. The top six teams after three workouts will face off in the final workout. All competitors will receive a t-shirt, protein bar and protein shake upon arrival. The top three teams in the Rx and Rx Lite divisions will receive cash prizes along with prizes from the sponsors.
Schedule:
Registration & Check-In
6:30 - 7:55 a.m.
Welcome, Introduction and Description of Armageddon III events
8:00 a.m. WOD 1 -
Barbell Ladder (Announced on July 28th)
9:30 a.m. WOD 2 -
Endurance Metcon (Announced on August 4th)
11:00 a.m. WOD 3 -
Chipper (Announced on August 11th)
12:30 p.m. Final WOD -
Top 6 Rx & Rx Lite Teams (Announced at event)
1:45pm - Awards ceremony
2:00pm - Event concludes
Armageddon III Shirt Distribution
The order for all Armageddon Shirts is being placed on August 1. All teams who register BEFORE THE END OF THE DAY on 7/30 are guaranteed to receive the shirt size they've requested, for each teammate, during registration. All teams who register after 7/30 will receive a shirt closest to the desired size, within the remaining stock of shirts.
Armageddon III Sponsors Include:
Armageddon III Throwdown is excited to announce we are "powered by HYLETE"! As a benefit we will be handing out HYLETE gift cards as prizes. In addition HYLETE is inviting everyone to gear up
for Armageddon III Throwdown with special pricing when you create your account.
1) Visit HYLETE.com/pbh
to create your
20% off
account

2) Receive
50% off
your first purchase

3) Select "
Armageddon III Throwdown
" as your referred by
Questions?
Check back here for the latest details on the event.